Our Services

Maximize Your Future with Our Great Services
Our mission is to give clients the greatest chance at success through effective tax and business planning.
We help them understand where they are today and where they want to be in the future.
Preparation of Tax Returns and Tax Planning
We believe that the best way to maximize the tax benefits that are available for you or your business, effective tax planning is needed. Every client is different and may need different advice and time to help reach individual goals. We provide services to reach these goals.
We prepare many types of tax returns including:
Individual Returns
Partnership Returns
Corporate Returns (1120 & 1120S)
Estate and Gift Returns
We also assist clients with IRS and State notices or audits if needed
Preparation of Personal and Business Financial Statements
We provide Compilation services for businesses and personal statements to enhance the Reliability of the clients' financial statements if needed. We can provide review services as well but on a limited basis.
Business Consulting & Appraisals
Tracey & Tracey Certified Public Accountants can help clients analyze their current situation to help them make the best possible choices. We can help clients develop a business plan to meet specific goals or evaluate an existing plan to help in certain areas.
Some of the specific business consulting services we often provide for clients are:
Business Appraisals
Bank Financing Assistance
New Business Formation
Cash Flow Management
Strategic Business Planning
Analysis of Accounting/Bookkeeping systems including; installation, set up and assistance with Quickbooks or any other reliable software that fits the needs of your business.
Estate planning is the process of anticipating and arranging for the disposal of an estate during your life.
Many of the items we participate in planning are:
Estate Devices
Tax Planning
Estate Planner (collecting all data)
Beneficiary planning
In additions to estate planning, we assist in estate administration and tax return preparation for the estate.

Securities offered through Kestra Investment Services, LLC, (Kestra IS), member FINRA/SIPC.
Investment Advisory Services offered through Kestra Advisory Services, LLC, (Kestra AS) an affiliate of Kestra IS. 
Tracey Wealth Management is not affiliated with Kestra IS or Kestra AS.
© Tracey and Tracey Certified Public Accountants, LLC
Neither Kestra IS nor Kestra AS provide legal or tax advice and are not Certified Public Accounting firms.
All Rights Reserved.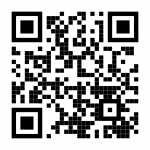 Tracey & Tracey Certified Public Accountants, LLC
327 Central Ave #101, Linwood, NJ 08221, USA
This profile is published for residents of the United States only. Registered Representatives of Kestra IS and Investment Advisor Representatives of Kestra AS may only conduct business with residents of the states and jurisdictions in which they are properly registered. Therefore, a response to a request for information may be delayed. Not all products and services referenced on this site are available in every state and through every representative or advisor listed. For additional information, please contact our Compliance Department at 844-553-7872.
Kestra Is, Kestra AS, and their affiliates do not approve, endorse, nor are affiliated with any sites mentioned or any of the material contained therein.