Asset Management & Investments

Invest in Your Financial Well-being
Tracey Wealth Management Co. was created to provide strategies for personal investment objectives revolving around retirement, college saving, financial asset structuring, insurance, and estate planning. Whether a client is just starting to invest in their financial well-being or they have many assets already in place, we are here to help clients develop and maintain the most appropriate strategy for them.
Retirement Income Planning
We can help you develop a strategy that generates income from your retirement portfolio.
College Savings Planning
We can help you strategize a plan in order to save for education.
Financial Asset Structuring
We can help you with your financial asset structure.
Estate & Trust Planning / Funding
We can help you with estate and trust strategies for reducing taxes on wealth that will be transferred to your loved ones.
Client Web Access to Investment Sites
Existing Clients use buttons below to Access Your Accounts
Note: If a client would like to add web access and/or e-delivery to an existing account, please contact us so we can assist you:
Wealthscape Investor Online® is an innovative and intuitive investor platform at your fingertips day and night, giving you instant access to account and tax statements, trade confirmations and more.

Securities offered through Kestra Investment Services, LLC, (Kestra IS), member FINRA/SIPC.
Investment Advisory Services offered through Kestra Advisory Services, LLC, (Kestra AS) an affiliate of Kestra IS. 
Tracey Wealth Management is not affiliated with Kestra IS or Kestra AS.
© Tracey and Tracey Certified Public Accountants, LLC
Neither Kestra IS nor Kestra AS provide legal or tax advice and are not Certified Public Accounting firms.
All Rights Reserved.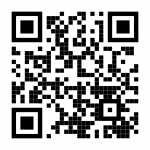 Tracey & Tracey Certified Public Accountants, LLC
327 Central Ave #101, Linwood, NJ 08221, USA
This profile is published for residents of the United States only. Registered Representatives of Kestra IS and Investment Advisor Representatives of Kestra AS may only conduct business with residents of the states and jurisdictions in which they are properly registered. Therefore, a response to a request for information may be delayed. Not all products and services referenced on this site are available in every state and through every representative or advisor listed. For additional information, please contact our Compliance Department at 844-553-7872.
Kestra Is, Kestra AS, and their affiliates do not approve, endorse, nor are affiliated with any sites mentioned or any of the material contained therein.