Tracey & Tracey has been serving the South Jersey region for over 40 years.
IMPORTANT NOTICE:  Tax Return Deadlines
Important Federal Calendar Year-End Tax Return Deadlines are coming soon:
1065 & 1120S


March 15, 2023

1040, 1041, 1120C, FinCEN 114-FBAR


April 18, 2023

990


May 15, 2023
Tracey & Tracey Certified Public Accountants can help clients analyze their current situation to help them make the best possible choices. We can help clients develop a business plan to meet specific goals or evaluate an existing plan to help in certain areas.
We serve a wide variety of clients, including individuals, partnerships, government agencies and corporations spanning a multitude of industries. Our experience working with a diverse client base has given us an in-depth understanding of the varying needs of different businesses and an appreciation for the importance of personalized service.
Tracey Wealth Management Co. was created to provide solutions for personal investment objectives revolving around retirement, college saving, financial asset structuring, insurance, and estate planning.
Frequently Asked Questions
Have our expert team of accountants help you achieve great savings and efficiency.
What are the newest Tax changes for 2022?
Answer: The standard deduction for an individual is 12,950, for joint filers 25,900 and for heads of households 19,400.  The child tax credit is smaller. For 2022, certain low-income people can only get up to $1,500 per child as a refund, instead of the full $2,000 child credit, if their child credit exceeds the taxes they otherwise owe. 

Securities offered through Kestra Investment Services, LLC, (Kestra IS), member FINRA/SIPC.
Investment Advisory Services offered through Kestra Advisory Services, LLC, (Kestra AS) an affiliate of Kestra IS. 
Tracey Wealth Management is not affiliated with Kestra IS or Kestra AS.
© Tracey and Tracey Certified Public Accountants, LLC
Neither Kestra IS nor Kestra AS provide legal or tax advice and are not Certified Public Accounting firms.
All Rights Reserved.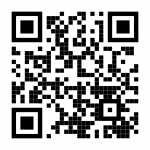 Tracey & Tracey Certified Public Accountants, LLC
327 Central Ave #101, Linwood, NJ 08221, USA
This profile is published for residents of the United States only. Registered Representatives of Kestra IS and Investment Advisor Representatives of Kestra AS may only conduct business with residents of the states and jurisdictions in which they are properly registered. Therefore, a response to a request for information may be delayed. Not all products and services referenced on this site are available in every state and through every representative or advisor listed. For additional information, please contact our Compliance Department at 844-553-7872.
Kestra Is, Kestra AS, and their affiliates do not approve, endorse, nor are affiliated with any sites mentioned or any of the material contained therein.