Our Team

Tracey & Tracey Certified Public Accountants
Pamela A. Tracey
CPA, MBA – Partner
Pamela received her BS in Accounting and Environmental Studies from Boston College in 2000. She then went on to obtain her MBA in 2006 from Saint Joseph's University. She joined the firm in 2000. She specifically specializes in small to medium sized businesses in the area and individuals ranging from preparation of tax returns, tax planning to business consulting and preparation of financial statements. She has received her investment licenses to help further assist and respond to client needs. Tracey Wealth Management was founded to help better serve these needs.
Pam is active in the community and also has an appreciation for the outdoors and a healthy overall lifestyle. Her interests include skiing, running, biking, swimming and crossfit. She has been involved with the local Big Brothers Big Sisters Organization and the Gilda's Club of South Jersey.
Educational Background
BS in Accounting and Environmental Studies from Boston College
MBA from St. Joseph's University
Professional Affiliations
American Institute of Certified Public Accountants
New Jersey Society of Certified Public Accountants
Professional Licenses
NJ CPA
Series 7 General Securities Representative
Series 6 Investment Company and Variable Contracts Products Representative
Series 66 Uniform Combined State Law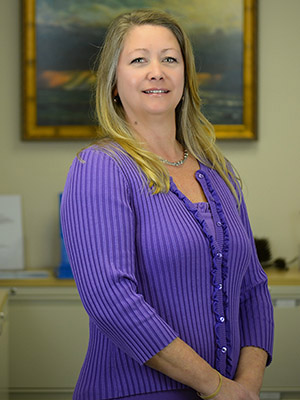 Pat Triboletti
Office Manager
Pat is the Office Manager for both Tracey & Tracey Certified Public Accountants, LLC and Tracey Wealth Management Co. In addition to her duties as Office Manager, Pat is an Administrative Assistant to the accounting staff of Tracey & Tracey Certified Public Accountants, LLC. Some of her duties are processing tax documents, preparing financial statements, and servicing clients. Pat has been with the firm for over 12 years and has worked under Jim Tracey for the past 19 years.
Pat is Series 6 (Investment Company and Variable Contracts Products Representative) licensed and is a Registered Assistant to the Investment Advisor Representatives on the investment side of our business under Tracey Wealth Management Co.
Pat has been in the investment industry for over 20 years and is responsible for the preparation, processing, and servicing of all investment accounts.
Pat is married and has three children.
Anh-Duy Lai
Staff Accountant
Duy graduated from Stockton University in 2009 with a BS in Mathematics. Prior to joining the firm, he worked as a Comptroller for a high-rise condominium in Atlantic City. He is a certified Association Management Specialist (AMS) which showcases his experience in numerous aspects of association management and his dedication to the industry.
Duy currently resides in Galloway with his daughter. In his spare time, Duy enjoys fishing and taking his daughter to various events in South Jersey.
Danielle Lyons
Administrative Assistant
Danielle Lyons joined us in 2016 as an administrative assistant. Danielle's touch can be found in many aspects of Tracey & Tracey CPAs' operations. Her duties at the firm range from the property management and bookkeeping for several companies to processing tax returns and marketing solutions. She relishes in the ongoing opportunities to learn, grow and fulfill a variety of needs in our busy CPA firm.
Danielle was born and raised in Philadelphia, Pennsylvania. She currently resides in Seaville, NJ with her husband and two children. In her spare time, Danielle enjoys going to the beach and dining at local restaurants.
Anh-Duy and Danielle are not affiliated with Kestra IS or Kestra AS.

Securities offered through Kestra Investment Services, LLC, (Kestra IS), member FINRA/SIPC.
Investment Advisory Services offered through Kestra Advisory Services, LLC, (Kestra AS) an affiliate of Kestra IS. 
Tracey Wealth Management is not affiliated with Kestra IS or Kestra AS.
© Tracey and Tracey Certified Public Accountants, LLC
Neither Kestra IS nor Kestra AS provide legal or tax advice and are not Certified Public Accounting firms.
All Rights Reserved.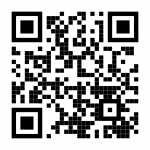 Tracey & Tracey Certified Public Accountants, LLC
327 Central Ave #101, Linwood, NJ 08221, USA
This profile is published for residents of the United States only. Registered Representatives of Kestra IS and Investment Advisor Representatives of Kestra AS may only conduct business with residents of the states and jurisdictions in which they are properly registered. Therefore, a response to a request for information may be delayed. Not all products and services referenced on this site are available in every state and through every representative or advisor listed. For additional information, please contact our Compliance Department at 844-553-7872.
Kestra Is, Kestra AS, and their affiliates do not approve, endorse, nor are affiliated with any sites mentioned or any of the material contained therein.